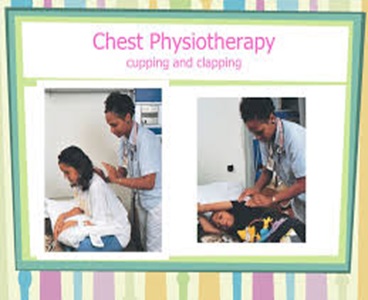 Pleural Fluid Aspiration & Chest Physiotherapy is the process of removing aberrant fluid from the pleura.
This can occur in people with viral or bacterial pneumonia, tuberculosis, or any other chronic chest infection.
By tapping the fluid and transmitting it for additional testing, it aids in the diagnosis of disease.
It's a completely risk-free OPD operation.
Dr. Jasmeet K Wadhwa is a pulmonologist who specializes in chest physiotherapy in patients with chest disorders, cystic fibrosis, pneumonia, and sputum-filled bronchioles, often known as suppurative lung diseases.
At our facility, we provide chest physiotherapy. The cupping and clapping motion is a perfect and effective approach to do this test.
In the case of chest disorders, physiotherapy might be used to collect sputum.
It is especially beneficial for children since it aids in cleaning the airways, which a kid cannot readily perform.
It can be done in a variety of ways.
This test is performed in Dr. Jasmeet K Wadhwa's clinic.