MBBS (LHMC) DCH (MAMC) DNB (SGRH)
Pediatric Pulmonologist, Bronchoscopist, Allergist & TB Specialist               
Fellowship Pediatric Pulmonology (AIIMS)
European Diplomate of Pediatric Respiratory Medicine, Hermes (Switzerland)
Dr. Jasmeet Kaur Wadhwa is a top leading, most renowned, well experienced Pulmonologist or Chest specialist in Delhi, India. She has over 20 years of expertise in treating patients of all ages with chest disorders such as asthma, pneumonia, tuberculosis, and allergies. She received extensive training at the prestigious AIIMS Delhi and was awarded an internationally recognised degree as a European Diplomate of Pediatric Respiratory Medicine by the European Respiratory Society (ERS) after passing the P-HERMES exam at the Asian Pediatric Pulmonology Society (APPS) conference in Beijing, China in December 2018.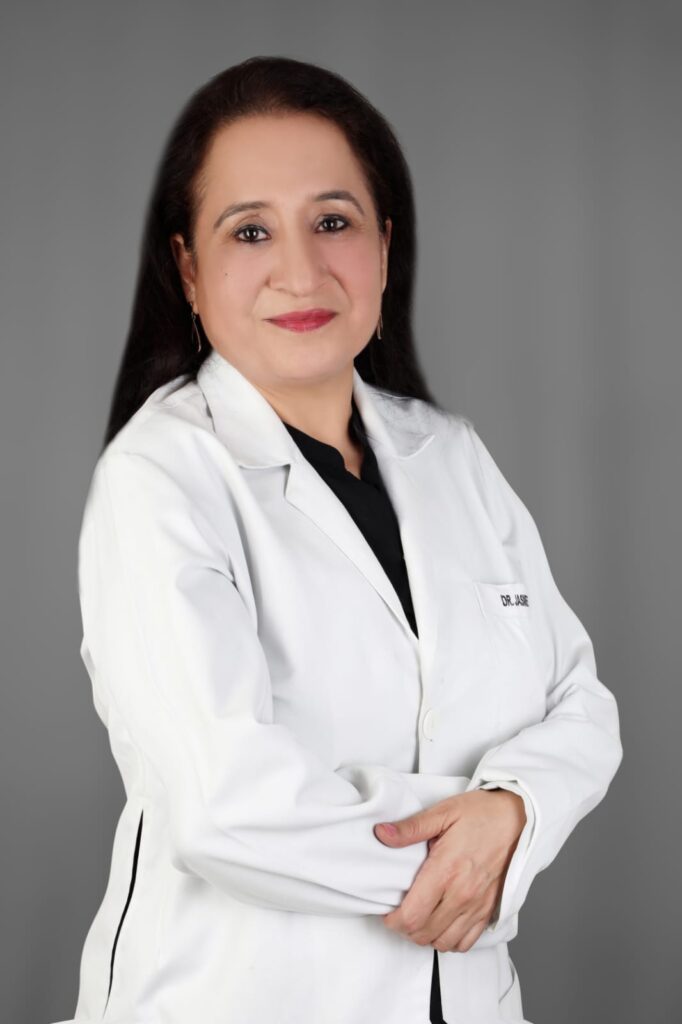 Asthma Allergy TB Chest & Child Centre
The Centre is a Superspeciality Pulmonology Centre. The Centre expertize and focus on Standardized, Allopathic treatment and cure of  various chest diseases, asthma, skin/nose/eyes allergies, Pneumonia, Bronchitis, Chest/Abdominal /Bone Tuberculosis, Rhino-sinusitis, Chronic chest Diseases due to Gastro esophageal reflux, ILD , COPD and Sleep Disorders.
Patients with cough, noisy breathing, wheezing, difficulty breathing, chest pain, bronchitis, rhinitis/ nasal itching/discharge/block, snoring, sinusitis, ear, nose, and skin allergies, recurrent pneumonia, tuberculosis, Drug resistant tuberculosis, and other chest diseases can receive the most up-to-date, scientifically proven treatment and best management at the centre.